Greetings and good morning one & all. I hope & trust everyone had a good weekend preparing us all for the adventures of the week.
Pondering: whether I'll send Christmas cards this year other than those I can hand deliver. Canada Post workers are engaged in rotating strikes across the country which has several retailers worried about sales for the Christmas season of gifts & cards. Amazon.ca has even spoken to the government about loss of sales. SO, our federal government has been debating in parliament whether they should legislate the workers back to work - oh that makes the postal workers very angry! I think this is a situation with no winners & I don't want my cards caught up in the dispute of no delivery or work to rule banter, especially since making cards is a lot of work, a labour of love yes but to be lost in the mail ...
Receiving: lots of emails reminding me about picking One Little Word for 2019. After I get over the shock that it's going to be 2019, I realize I haven't given any thought (yet) to picking OLW. I've liked this year's choice of Focus - I may just keep it & re-use next year. What about you? Given any thoughts to picking one little word for the year?
Source: Internet
Planning: Christmas seasonal events. We have our tickets already purchased for a concert, the Barra MacNeils, a sibling, singing, playing group from Nova Scotia (east coast) Canada.
Their name comes from the Scottish island of Barra which is the ancestral home of Clan MacNeil. Their music is quite eclectic, but with a Gaelic flavour. We saw them in concert 2 years ago. They do a rendition of O Holy Night that gives you goose bumps. Now I need to find one or two more events to attend, ones that don't have a high cost to them. A few of the churches have carol concerts & they ask for either a free will offering or a donation to the local food bank. Both of these charges are within our budget plans.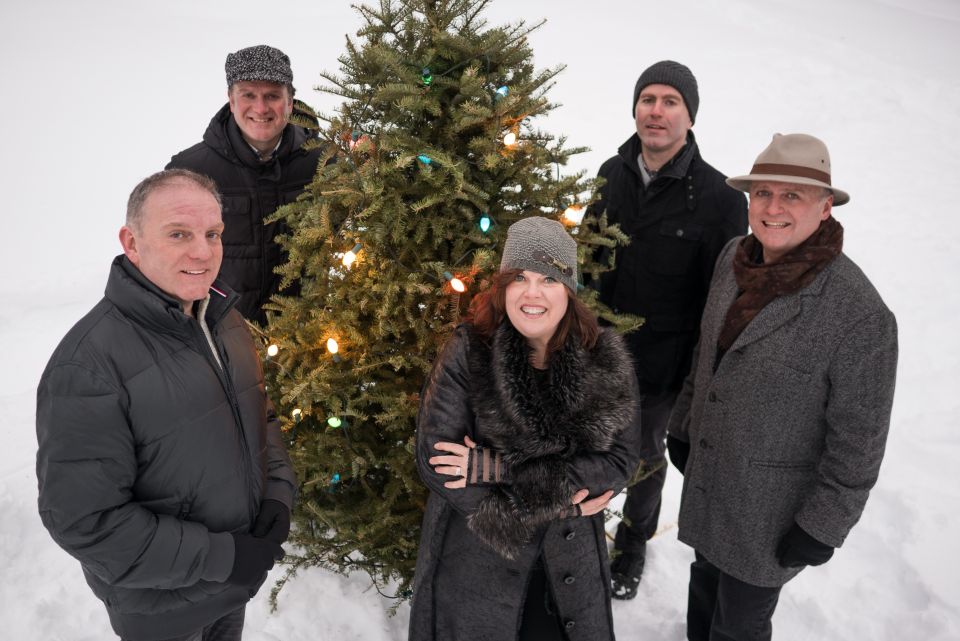 Source: Internet
Watched: we recently saw two movies at home on the TV movie network; Christopher Robin & Crazy Rich Asians. We liked both, there was no violence, no swearing. Christopher Robin was our favourite of the two, a really sweet movie.
TV Watching: While folding laundry, I've watched a few back to back episodes of the Christmas Cookie Challenge, which is most appropriate as I've been assigned to baking a few dozen cookies for our church Christmas Bazaar this weekend. I'll be making nothing as fancy as the bakers on this show. Some of the cookies are works of art & I would hesitate to eat them. I don't like to try anything new when I'm baking on this scale - tried & true is my motto; Lemon Chocolate Chip & Eggnog Cinnamon Bar (cut into shapes).
"an apron is just a cape on backwards"